Samsung Galaxy Tab Active2
Specifications:
IP68 dust/water resistant (up to 1.5m for 30 mins)

MIL-STD-810G compliant

8.0 inches LCD display

16GB 3GB RAM

8 MP rear camera, 5 MP front camera
Ruggedized Design
Keep your attention on the work at hand, not the cost of replacement. The Galaxy Tab Active2 features a firm, non-slip grip even in extreme construction environments while its ruggedized, anti-shock back cover is designed to withstand accidental drops as it adheres to MIL-STD 810G standards.
Reliable Water and Dust Resistance
Make protection a top priority. The Galaxy Tab Active2 and S Pen are both IP68 rated to shield against the harsh outdoor challenges that field engineers face and the rigorous pace of indoor office environments, including condensation, accidental spills, and damaging dust.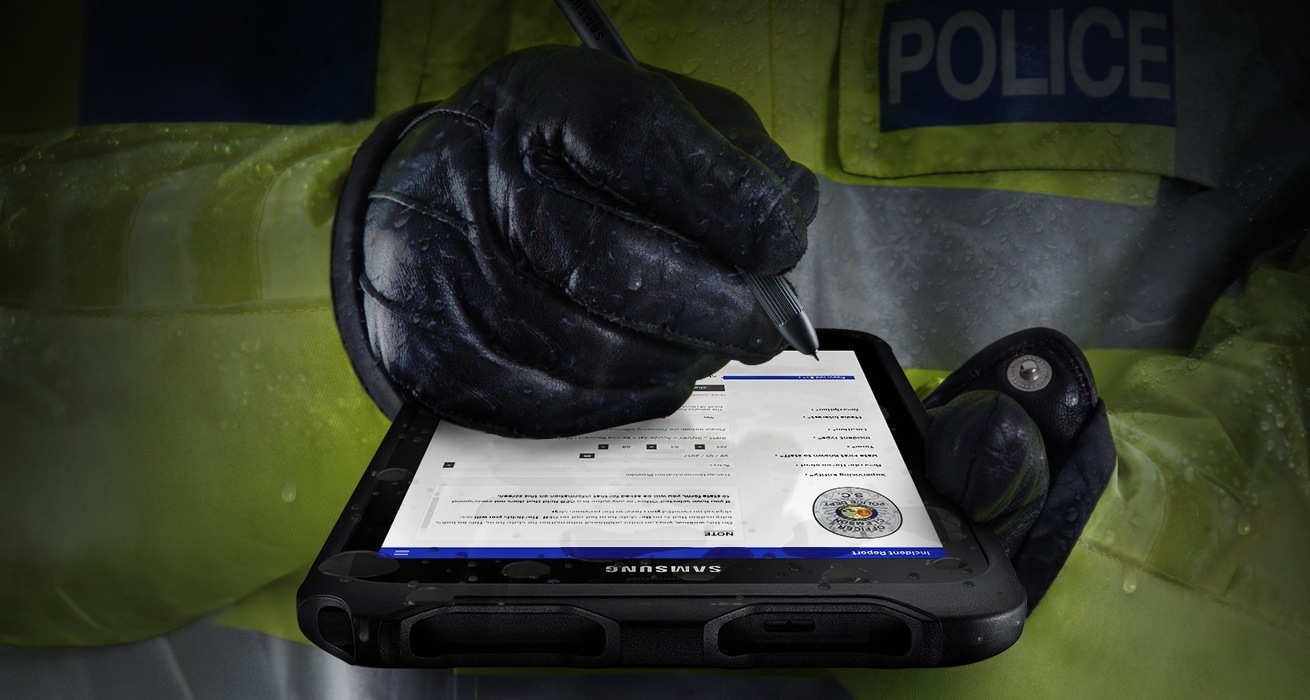 Replaceable Battery Power
Uninterrupted power to handle the pressure of deadlines. With its easily replaceable, long-lasting battery the Galaxy Tab Active2 delivers seamless usage when out-of-office sales meetings keep you on the move for long periods of time. And for added peace of mind, the battery is backward compatible with Galaxy Tab Active so you avoid the cost and hassle of having to upgrade.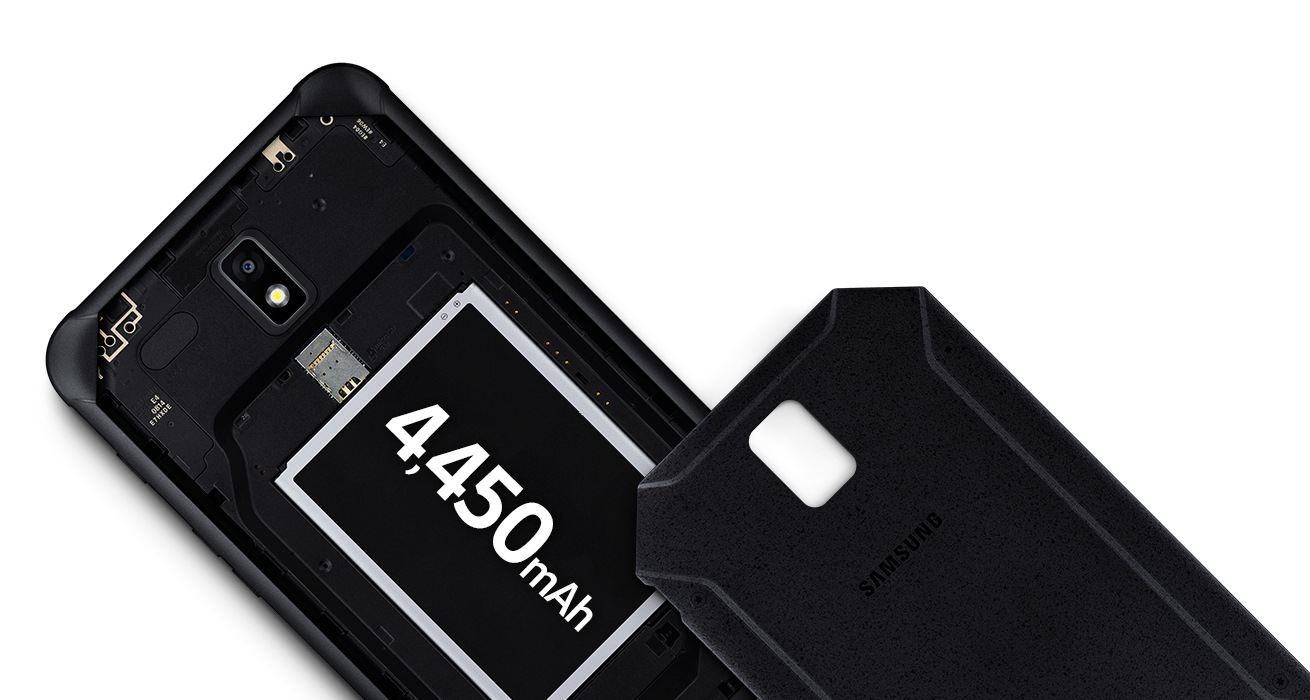 Advanced S Pen Experience
The Galaxy Tab Active2 S Pen features accurate pen pressure data for e-Signature to ensure seamless digital sign off at any stage along the logistics supply chain, even in wet weather conditions. Air Command grants quick and easy access to useful applications when time is of utmost importance.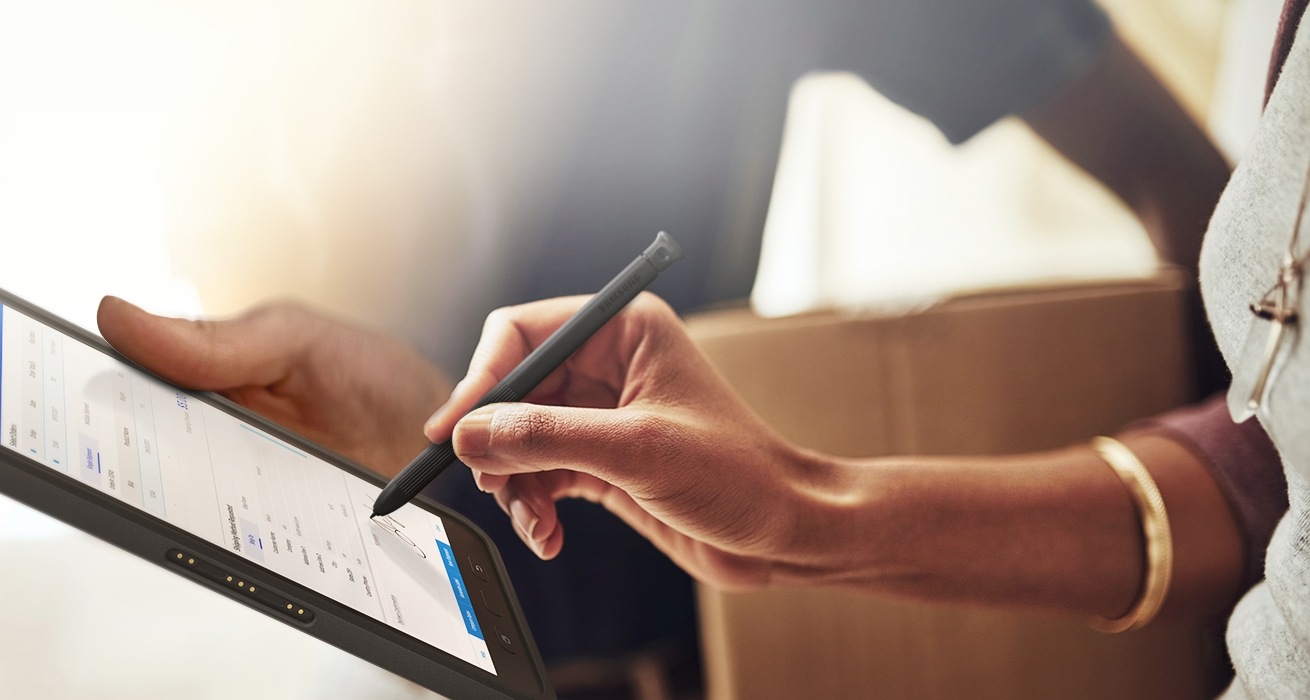 Convenient Biometric Authentication
Trusted security measures to facilitate organizational workflow management. Samsung's Biometric Authentication includes Face Recognition to keep one hand free while unlocking your device and fingerprint scanning to guarantee advanced and convenient data protection.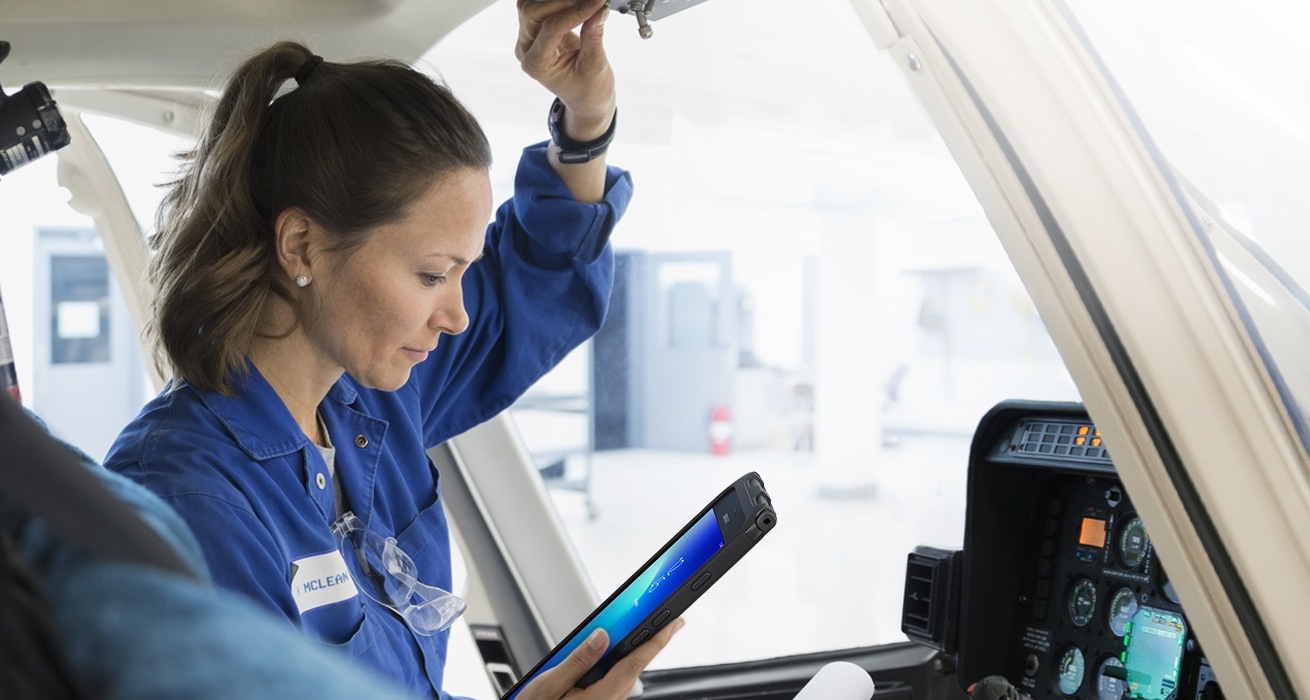 Various Sensors for AR Experience
With added gyroscope and geomagnetic sensors to enhance the user experience, the Galaxy Tab Active2 helps field engineers with site inspection or virtual training and managers with staff safety training by providing an in-depth, interactive visual representation of the tasks at hand.
Powerful Performance
The Galaxy Tab Active2 features 3 GB RAM and a 1.6 GHz Octa-core processor powerful enough to speed up usage when performing multiple tasks such as real-time data management and on-board navigation. It can also handle AR applications to optimize productivity levels.
Enhanced Camera Functionality
Utilizing barcode reading, the Galaxy Tab Active2 with NFC sensor allows you to expedite tasks effectively whether you are in the logistics supply chain or transportation industry. An improved 8 MP AF rear camera and a 5 MP front camera enable ID and passport scanning when completing identification checks.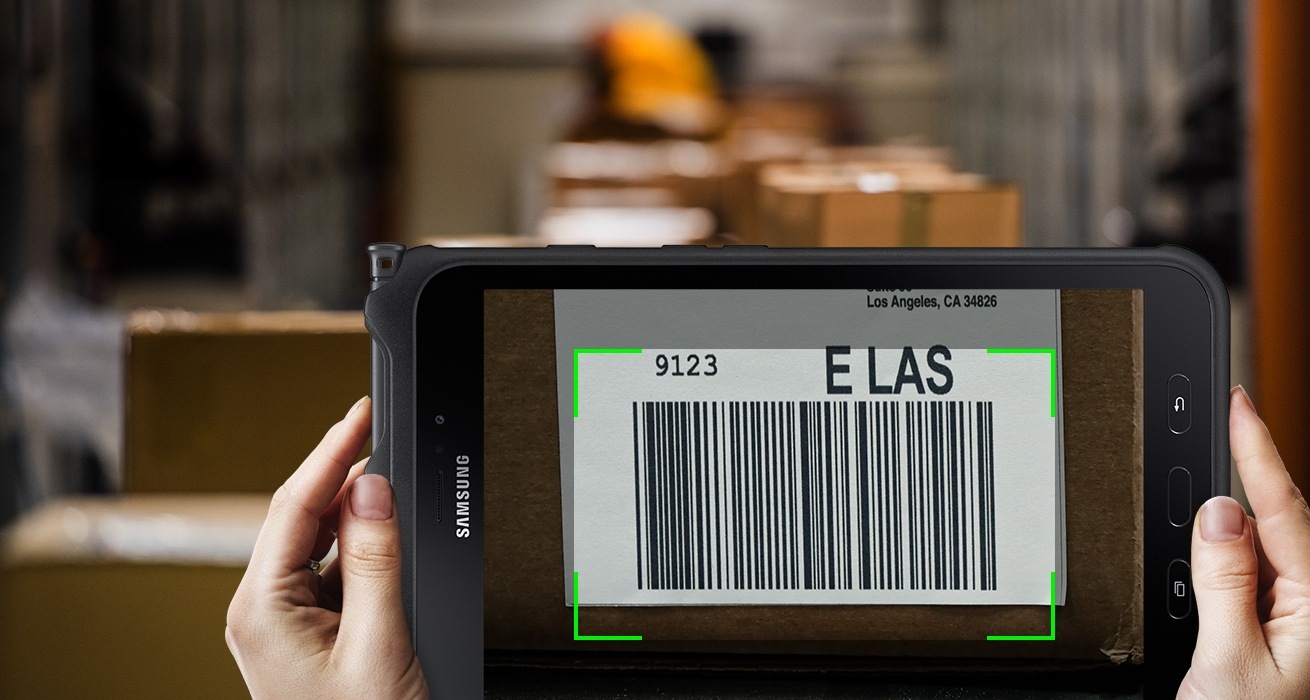 *The following images are for demonstration purposes only. Availability of barcode reading may vary by third-party apps.
Improved Pogo Pin Compatibility
Its built-in POGO pin eliminates the need for pairing and provides convenient charging at docking stations without damaging your USB Type-C connectors. Thanks to its compatibility with Galaxy Tab Active you save on the need for costly replacement of accessories. You can also connect your keyboard with its new additional pins for data signals to replace your current oversized PC experience.
Defense-grade Mobile Security Solution
Reliable protection to steer day-to-day operations well away from incriminating intrusion. Samsung Knox 2.8 is a multi-layered, defense-grade mobile security platform that utilizes fingerprint recognition to safeguard your device at multiple levels and ensure sensitive client data avoid ending up in the wrong hands.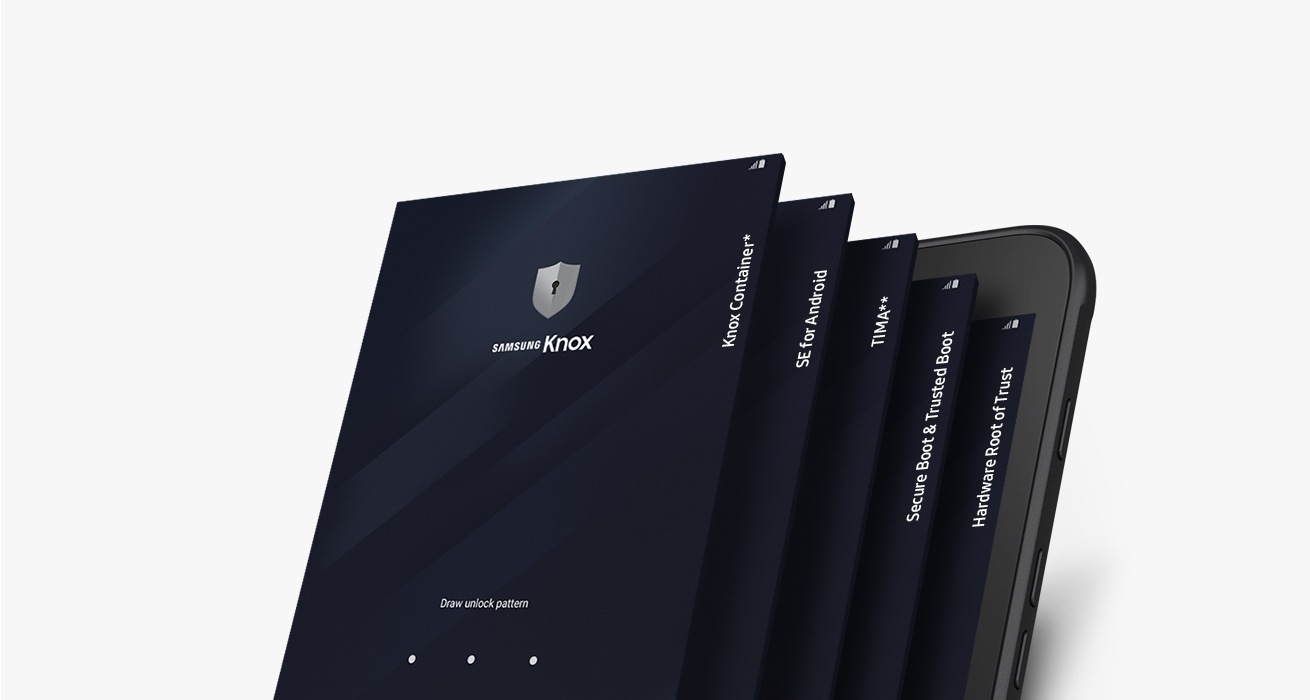 Purpose-built Device Customization
Easy and cost-effective mobile solutions to manage your device for unique business needs. Knox Customization offers professional kiosk mode, UX optimization, device configuration, rebranded software that allows businesses to customize and deploy end-to-end mobile solutions.